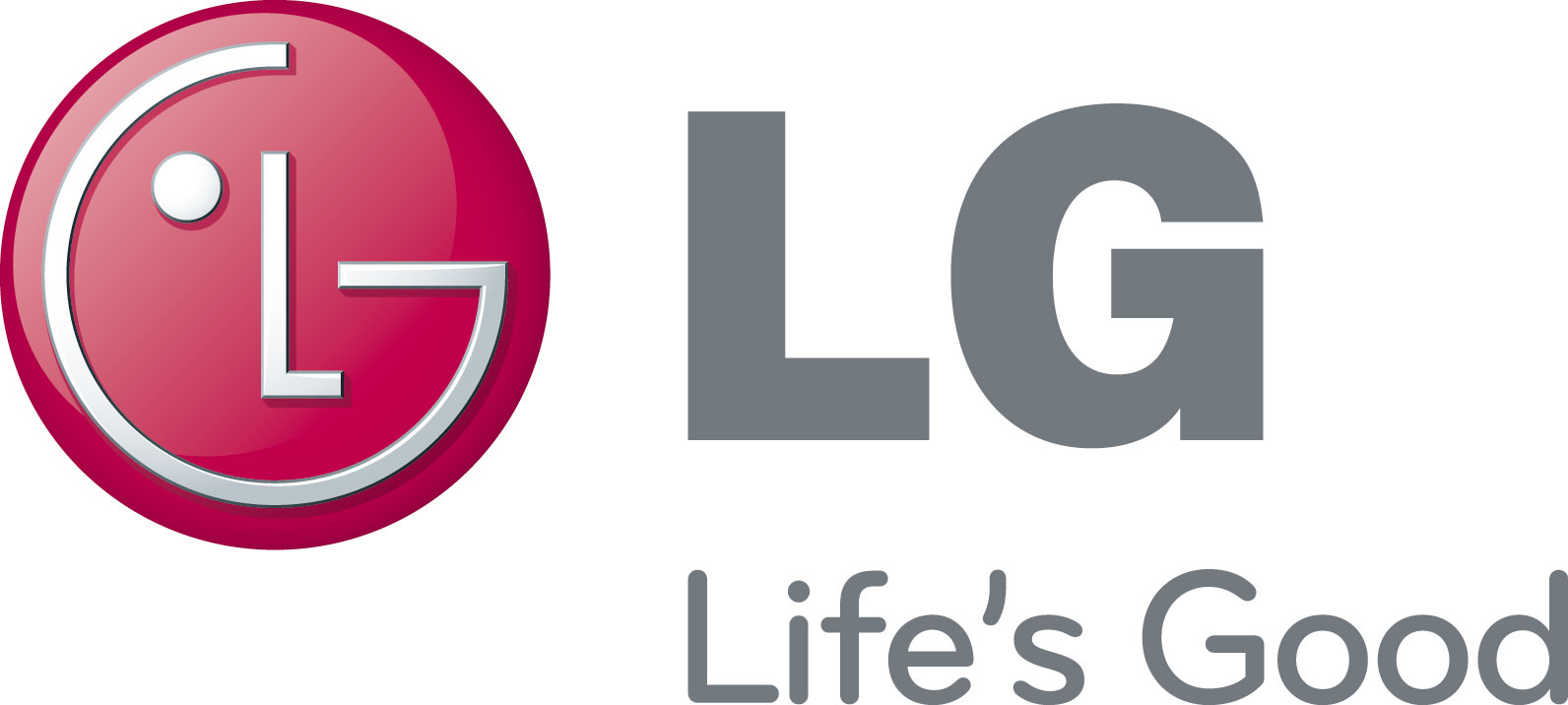 About:
Established in 1958, LG Electronics, Inc. (LG) is a global leader and technology innovator in consumer electronics, home appliances and mobile communications, employing more than 82,000 people working in over 110 operations including 81 subsidiaries around the world.
Contact:
(Visited 2,157 times, 1 visits today)
LG Electronics Singapore Pte Ltd
Average rating:
25 reviews
Jul 6, 2015
LG the mirror one not easily dismantle as what my colleague told me.
He brought it 2 years liao and so far so good.
Mar 12, 2015
But i see you also facing problem with your mitsubishi leh.. U sure not mitsubishi so good. So far all my friends and my cousin using the new LG artcool so far so good i also go their house to see. So regret never buy back LG. My parent house using mitsubishi starmex also have a lot of problem and no really cold just and noisy just like what you are facing now.
Feb 25, 2015
My relative just installed LG artcool so far very good. My past experience with LG is also very good.
Feb 25, 2015
Only LG offered 5 yrs warranty on everything and its made in Korea.
And it's the most quiet.
Jan 19, 2015
Don't buy Korean brands Air Con. Any Japs brands will do. Or follow the most common here, Mitsubishi...PanaSonic...Daikin
Oct 20, 2014
don't buy LG air con
Mar 22, 2014
Do not go for LG .....if u got a good Budget go for Toshiba or Daikin , or Mit Starmex
Dec 17, 2013
gain say LG artwork cost 3.5k.
lampano
Senior Member

Join Date: Jan 2007
Posts: 808
The aircon contractor told me LG is the most problematic
Nov 6, 2013
Mitsubishi Heavy Industries Inv Sys 4 is better then LG sys 4 .
May 18, 2012
Any bro here using LG Artcool (other version) w mirror glass? Mine is having some problem and need recommendation on any service/repair person that can help on this. Tried calling LG, charges are ridiculous.
May 18, 2012
What problems are you having?
I am dumping mine. It gave me endless problems and LG does have ridiculous charges.

Circuit boards spoil, Sensors spoil, Condensor going nuts (auto off), swing motor spoil (both the external vertical-horizontal movement and inside fins (left-right movement), motor that closes the mirror panel spoil, remote controls spoil, it is only short of EXPLODING.

3 fan coils and not one functions as it should and I do service it regularly (oh, I mean repair AND service regularly).

Every air-con technician that sees it, just cusses.

Dump it if you can!
Aug 1, 2011
I really got bad luck.. today another new error appeared on my LG wall unit. Error code CH02. Cannot even start the wall unit .... sigh.. got to call them for repair.. 6 months and dun know come my place like so many times already

Wrote a long complaint letter to LG and Gain City but got no response (expected lah )

Update: Must admit quite impressed.. called up GC in the morning and less than 1 hour later, LG called to said they coming today. Came at 2 pm and then replaced (yet another) sensor in the wall unit. Said that a particular batch of air cons made in Korea (during a harsh winter) had some problems with sensor.. so hence my issue... oh well. just my luck
Apr 14, 2011
I have a much worst experience than you with LG. I need to call every month with my FCU leaking water. LG really CMI.
Apr 4, 2011
I agree with VictorI used the same LG non-inverter only for 2.5 years.. and not sure if it is aircon or Gaincity fault , the aircon give problem (Condensation, loud compressor, and electricity consumption increases)... The only think I like from LG is their air-con remote control comes with termostat to measure room temperature
Apr 3, 2011
I am not sure if its all the installer's problem. I have been suffering for the last 3 years with LG System 3 non-inverter air con. Less than 3 days after installation, the FCU started to leak water. Bought from Hong Huat. The installer came and tried to rectify the problem but the problem continue to happen at regular interval of less than 1 month. After 2 to 3 months, HH people told me that its not an installation problem and told me to contact LG. Contacted LG and it took them like a week to come down. The LG Technician came and inspected the FCUs and said that its an installation problem and tried to push it back to the installer. I told them that the installer said its LG. I told LG that the installer refused to response to my calls and I need to resolve my FCU water leakage. Its not just 1 FCU giving the problem but all 3 FCUs give the same problem at different intervals. I finally managed to convince LG to talk to the installer.
The installer later agreed to do a one last time re-installation provided LG technician are there to certify that they are doing the correct LG recommended installation. Thereafter, HH will not be responsible to the installation anymore.
This happened like 5 months after the original installation.

We continue to experience the FCU water leakage problem and we are always living in fear that the water leakage will damage our parquet flooring. Every time, we have the water leakage problem we have to wait for a few days for LG technician to service it. Less than a year after the original installation/purchase, LG technician said that all our FCUs and the condenser all very dirty and need chemical wash. The quote was $180.00 per FCU and $200 for the condenser for a total of $740.00. On top of that we have signed a LG service contract that charged more than $400.00 for 4 servicing a year. Imagine LG technician telling us that we need to do chemical wash for all our FCUs and the condenser every year. Is this the norm? I assumed that LG is the expert in their own products. They have put blame on the drainage blockage to dirts and also changing the thermisters and others. The problem refuse to get resolved.

My McQuay system 2 air con for my living and dinning halls have never ever need a chemical wash for the last 11 years. Regular servicing is more than adequate.

I noticed that the LG design has some serious flaw. The gap between the fins in the FCUs and the condenser are very narrow as compare to other brands like McQuay, Daikin, Tosihiba and etc. This narrow gap between the fan coil fins can easily trap dust and dirt resulting in the FCU being choke very easily. The same for the condenser. Therefore the need to do Chemical wash for the FCUs and condenser every year. This is a very big expense every year.

We continue to experience the water leakage for the last 3 years and I am now looking at replacing the LG System 3.

I am very disappointed with LG products and their customer service.
Apr 3, 2011
Hi Double_RR,
I did not have a good experience using LG non-inverter System 3 air con for the last 3 years. If you have purchased it, keep your fingers cross. Else, I hope you will seriously consider the Japanese Brands rather than the Korean Brands.

Just my cents worth of input.

Cheers.
Jan 19, 2011
Hi bro, you can try getting LG or samsung systems. Pretty cheap, and most people get it, when they are renting their flat out. Reliability wise, is another question.
Dec 28, 2010
Ask u all something.. amazing i heard today.. i have a (very new) LG system 2 inverter. Endless troubles since day 1 (noisy compressor etc etc)..
Anyway, got a new problem this week... got wetness on my box near to the air con unit (where the pipes make a L shaped turn)... then got squeaking noise come out from the same wet area..

So I called Gain City contractor to come take a look.. guess what he said ? He said my aircon switch on to 21 degree is too low. Must switch to 23 degree... nothing to do with tube or the gas.. just that invertor air cons are like that, cannot switch too cold cause the gas will be 'stuck' at the L shaped turn and make noise..

Argued for 15 mins also useless. he said not happy, then he will ask his supervisor come and explain to me..

Dun know what logic.. sigh..
Nov 15, 2010
My aircon man told me the Korean brands are not reliable and they get very noisy after two years. Panasonic is made in Malaysia. Go for Daikin or Mitsubishi as they are renowned for aircon.
Aug 20, 2010
Hey, I am using this aircon, and I can tell you that the usage is not good. Whether you turn on 1 or 3 aircon, for noninverter aircon, it will use up full 20,000 BTU or 2.5kWh. You turn this on every night for 8 hours, usage is around 20kWh every night or 600 kwH. Are you prepared to pay $150 just for aircon usage? Go for inverter
Jul 16, 2010
Seems a bit overkill using 8800BTU .. but for inverter air con, i guess it is okay
Yep.. the room is same as yours.... i guess for inverter air con, it is okay to use higher BTU so that it reach part load state faster...

currently, my LG non aircon inverter use 20kWh every night for 2 Fan-Coil... last time it uses only 10-12 during rainy day.. and 20 is possible during hot day...
but from what i observer, my compressor didn't have "turn-on and turn-off" anymore.. it run whole night, cold or hot.
Jul 16, 2010
how much usage to you incur?
i'm not sure why my usage is so high.. i guess the aircon technician mess up my compressor that it doesn't have "turn on turn off" feature anymore..

mine is a 3 tick aircon.. it shouldn't consume that high unless there is some faulty issue.. i'm waiting for LG support to come to my place and fix it...

http://www.coolserve.com.sg/htmdocs/...ls.asp?id=1808
May 7, 2010
no good, want to buy, buy popular brand like mitsubishi or daikin better
Sep 3, 2009
I just bought a non-inverter LG System 2 from Giant, don't laugh they were cheaper than Courts. I have a condo with 2 System 2 Air Cons. So I'm planning on using two different System 2 air cons to really test out the differences. I keep reading how people say Mitsubishi or Daikin or whatever is better than this or that, but never any real proof. So I'm gonna really put them to the test. The second System 2 will get installed in a few months, I'm thinking Panasonic for that one.

I chose LG because they had very good energy ratings and their parts are supposed to be the cheapest out of all the major Air Cons and they have the 5yr warranty. I also had them in a serviced apartment I stayed in for 2 months and liked them a lot. My condo has Carrier and they're pretty good, I consider them the standard to which all air cons should be measured. If the LG and Panasonic end up sucking I'm going back to Carrier.

I will let you know how the LGs are, they're getting installed on Friday!
Mar 13, 2009
** Update : Heh heh, sorry about the multiple updates... alright I figured out the remote situation, which was the reason I didn't recommend the LG in the first place.I'm not 100% satisfied but at least I can recommend it now. The LG does remember the last setting, but only up to 26 degress. If you set it at 27 degrees or above it resets back to 24 when you start again. But if you set it at 26 or below then it will keep those settings. Like I said, these air cons are extremely powerful so 27 degrees is what it set it to my in my bedrooms. What I will do is keep it at 26 degrees and set it to sleep mode which will automatically increase the temperature by several degrees over a few hours time. ***

***** UPDATE 14/3/09: while shopping for the Panasonic system 2 unit I went to an Air Conditioner specialist and complained that i wanted a system that would remember the temperature setting. He said that most of the new ones were like the LG and did not remember it. Can someone verify this? If this is true then I WILL HAVE TO CHANGE MY REVIEW AND HIGHLY RECOMMEND THE LG . Also, he said to keep away from all other manufacturers except for the following 4: LG, Sanyo, Carrier, and Toshiba. He said the most important thing was the efficiency of the compressor and these four had the best ones in the industry. I will probably go for the Sanyo next but the blower units are huge compared to my LGs but that's ok, they will be replacing my huge Carriers *****

Original review below.....

Ok, let me just say, unfortunately I can not recommend this LG System 2. It really comes down to one thing and it's such a stupid thing that I just still can't believe it. Otherwise it's a nice system.

First, let me say this system is really compact. That's one of the reasons why I got it, I really like the way it looks, has 3 ticks for energy usage, and parts are supposed to be dirt cheap. It comes with a 1yr warranty for the blower units and 5yrs for the compressor outside.

It replaced a Carrier system 2, which was much bigger. You'll see in the pictures the wall surrounding the LG is all marked off, that's how big the Carrier units were.

Pros:
1. At first I was disappointed that it wasn't completely silent, like my Carrier, I was hoping for almost no sound. So I went to the next room and compared to the two other Carriers I still have, to my surprise they're the same. There's a slight difference in that with the LG you only hear the air whirling, but with my old Carrier you hear the air and the fan (faint) inside doing it's thing. I always thought the Carriers were silent but I guess since I'm paying close attention to the units I can notice their noise level. So I'm happy with the noise level.

2. This LG has a lot of Auto modes, Jet Cool (runs everything at max, fans, and temperate) with one button. Chaos swing, tries to simulate natural wind by using (I guess) random flap patterns. An Auto mode where it keeps the current room temperature, you can adjust by indicating hotter or cooler but doesn't indicate temperature. It's sleep function will raise the temperature 1 degree the first hour and then 2 degress by the 2nd hour so you're not too cold when sleeping. Like I said, it has a lot of auto modes for people that like it. Bit I'm not one of them. I like full manual control. The manual control is ok except for one major thing which I state below.

3. I also like how it has an indicator light right on the blower unit to show you that the compressor outside is active. Very handy. It will be useful to know at what temperature the compressor kicks so I can strike a balance between comfort and temperature.

4. Has an airfilter mode called Plasma, I guess that's a nice feature for those that want to get rid of smell or bacteria.

It cools very well, I guess it should since it's brand new. My old Carrier (12,000btu) I always had it at 23/24. With this LG I'm up at around 26/27.

Cons:
1. NOW, this is the DEAL BREAKER for me and the reason why I can't recommend it. THE REMOTE CONTROL DOES NOT REMEMBER YOUR LAST TEMPERATURE SETTING after shutting down!!!! This is soooooo annoying. So if you set it at 27 degress and turn it off, the next time you turn it on it starts at 24 degrees! This is it, this is why I can't recommend this unit, like I said, such a shame considering I like many things about it. LG, are you listening?????!

2. Fan speed - it has 3 settings plus a chaos (random) one. I don't like how when you change the fan speed it doesn't immediately switch, it does it gradually, like over many seconds so it's hard to tell if it's doing anything. I had to put a string on the end of the blower to confirm that speed was changing.

So there you have it, my opinion on the system. These two may be small issues for some people but I can't stand the temperature thing. It's such a shame because otherwise the unit is very nice. These are such easy issues I don't know why they designed it this way. *** update, someone suggested I try buying a universal remote from Ebay for like $10. I just might try that, then everything will be good ***

I wish outlets had working units we should try out. It's a guessing game as to what features we're really getting. I hope the Panasonic I get next doesn't have some of these issues. I kinda wish I had gotten the Samsung, at least that would have been much cheaper at $1200 installed, would've been interesting to see if they are as good as the LGs (besides the controller thingy). Between those two brands I tend to notice Samsungs provide better functionality and LGs just look good.

As far as Giant goes, the contractors were ok, just a little messy but I guess that's expected. There was dust from drilling ALL over the place, but they cleaned up the big mess and I guess that's all you can expect.

Anyone out there that can provide feedback for Panasonic and Samsung AC non-inverters ???